On Thursday the DH and I road tripped to Vancouver for a last minute doctor's appointment. We rented a car and got two! The first one ended up, well... check it out for yourself!
So, we took out a runaway lane sign. No good, but not that bad either. We are alive and totally uninjured. Our own car is fine. Countless kind people stopped to see of we were okay and some nice guys from
Fruitvale pulled us out!





The second car was much nicer! and after we unthawed from our four hour wait in the mountains in -15, it was very comfortable. The rest of the drive was uneventful - thank goodness - and the next day we woke up to a beautiful blue sky day.
I took a million pictures in hope to get some really goods ones from the moment I walked out the door in Trail and all around downtown Vancouver. These are the ones I really liked.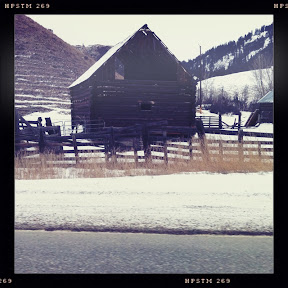 This is a barn near Midway and Rock Creek - my iPhone takes really god moving pictures!
The tunnel going onto the Second Narrows at about 11:00 pm - finally almost there!
One of downtown Vancouver's gorgeous old buildings, somewhere near Georgia and Broughton.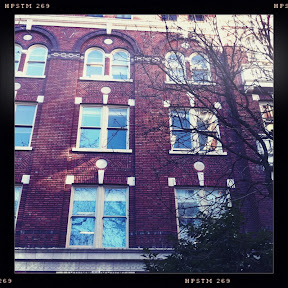 This is the old part of St. Paul's Hospital.
The historic First Baptist Church on Burrard Street was built in 1911. It is one of many cathedrals in downtown Vancouver - all of which are very beautiful.
This is a new building but the stone color makes it look old in this picture. I did not take this for any reason, I was just snapping away and I thought this turned out really well.
I hope you enjoyed my photos - I enjoyed taking them - and the trip. Eventful AND I got to see some people I
really really
love and I was home before I had a chance to miss my kids!
Posted using BlogPress from my iPhone